Custom Currency
This is a currency based on rarities of ores and the cost to process them.
You can use this currency for RPG servers.
Main Currency
64 Music Discs = Slimeball 64 Slimeballs = 1 Slime Stack 64 Slimeball Stacks = 1 Sponge
Music Disc = MD
Slimeball = SB
Slimeball Stack = ST
Sponge = $
Ore Values
This section is on trade. How much currency for each ore.
Coal
1 Coal = 16 Music Discs
Coal Stack = 16 Slimeballs
64 Coal/Coal Stack = 16 Slimeball
Iron
Ore = 32 Music Discs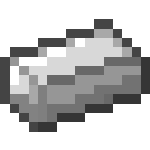 Ore Stack = 32 Slimeballs
Ingot = 34 Music Discs
Ingot Stack = 34 Slimeballs
Block = 4 Slimeballs + 50 Music Discs
Block Stack = 4 Slimeballs Stacks + 50 Slimeballs
Gold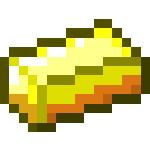 Ore = 1 Slimeball
Ore Stack = 64 Slimeballs
Ingot = 1 Slimeball + 2 Music Discs
Ingot Stack = 64 Slimeballs + 2 Slimeballs
Block = 9 Slimeballs + 18 Music Discs
Block Stack = 9 Slimeball Stacks + 18 Slimeballs
Lapis Lazuli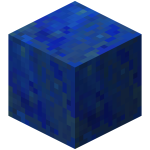 Dye = 1 Slimeball
Dye Stack = 1 Slimeball Stack
Block = 9 Slimeballs
Block Stack = 9 Slimeball Stack
Diamond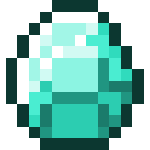 1 Diamond Gem = 1 Slime Stack
Gem Stack = 1 Sponge
Block = 9 Slime Stacks
Block Stack = 9 Sponges