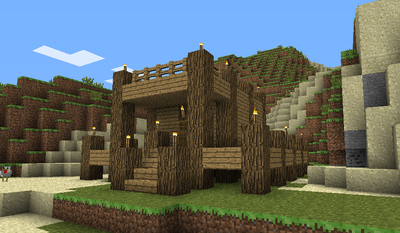 Its a platform that you can place on land and water. You can make the size even a bit bigger if you want to. I have made the staps obivious with the flowers.
here is the link:
http://minedraft.net/?id=4e0b09d837f79274c2000003
You need:
115 wood
296 planks
1 door
4 stairs
4 ladders
Community content is available under
CC-BY-SA
unless otherwise noted.